World Cup 2015 – India v/s South Africa Refresh your memory about past WC clashes!
If India extended their World Cup streak over arch-rivals Pakistan recently, thanks to a fine 76-run win at Adelaide, then the scanner comes on their very own record against formidable South Africa, whom they have not beaten in three attempts at the mega tournament.
If Andrew Hudson and Peter Kirsten took the game away from India in 1992 at Adelaide, then Jacques Kallis' fine 96 ensured an encore in 1999 at Hove. Come 2011 and India were on the receiving end once more at Nagpur, when India collapsed at the death to hand the Proteas a thrilling three-wicket win.
Read on for some interesting World Cup facts and trivia on both teams prior to the much anticipated clash on February 22!
Men of honor!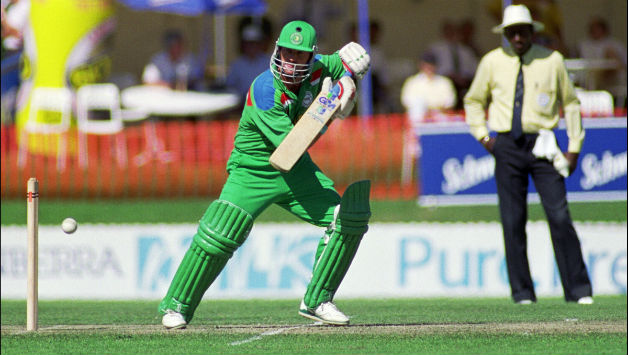 Peter Kirsten was the first man-of-the-match recipient in Indo-SA cup matches (India.com)
Kirsten, Kallis and Dale Steyn (he took 5 for 50 at Nagpur) deservedly got the Man-of-the-match awards in each of the above mentioned contests.
Head to Head record
South Africa apart from their 3-0 record in cup matches also have a 42-25 winning record over India in ODI matches overall.
Though three games have ended as No Results, still the signs look ominous for India come the big game at Melbourne!
What happened next!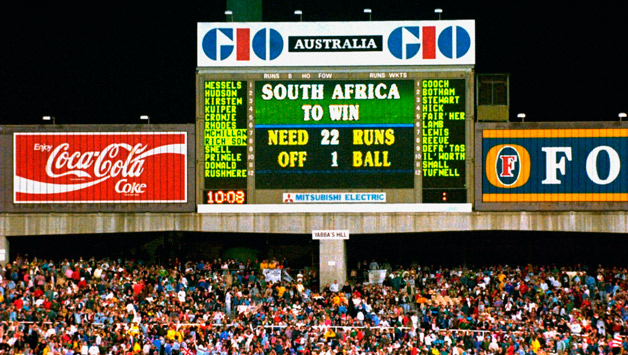 South Africa have failed miserably in the World Cup post beating India every time (India.com)
A series of interesting scenarios have taken place after each of South Africa's wins over India in the World Cup.
If 1992 saw South Africa agonizingly lose out in the semi-finals to England (thanks to rain and the wierd Duckworth Lewis method), then  India meekly bowed out in the league stages, post a disastrous tournament.
Come 1999, then the semi-final jinx hit the Proteas once more as they endured heart-break to Australia in a famous tie at Edgbaston, whereas India ran out of steam in the Super Six stages.
The 2011 edition saw India romp home as winners in the final at Mumbai, whereas the Proteas once again choked in the quarter-finals against New Zealand, and ended another tournament in misery!
India – 2 South Africa – 0 (in terms of cup titles of course!)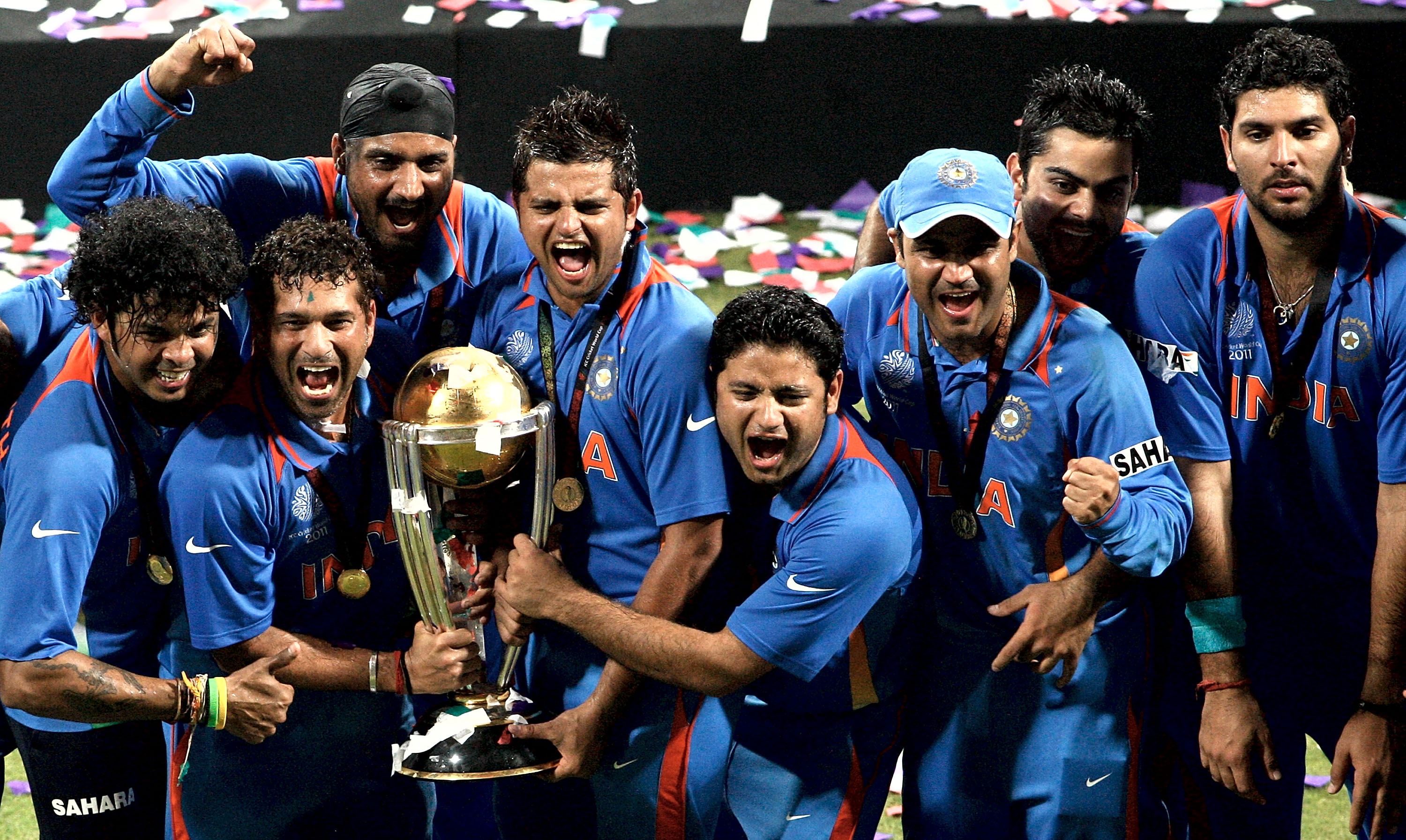 India have won two World Cup's while South Africa have none! (India.com)
When it comes to the trophy cabinet, then India are clear winners in this department (thanks to the 1983 and 2011 triumphs), whereas South Africa for all their calibre do not boast of a single major tournament win till date.
Hunt em down!
South Africa have played chase in each of the three World cup games against India, registering six-wicket, four-wicket, and three-wicket wins respectively.
'Ton'dulkar!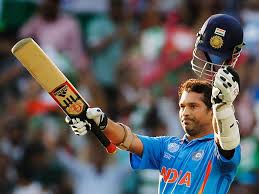 Sachin Tendulkar is highest scorer in three Indo-SA cup games (India.com)
Sachin Tendulkar's fine 111 remains the lone century in India-South Africa cup games, with Sourav Ganguly's 97 in 1999 being the second best score.
Steyn gun!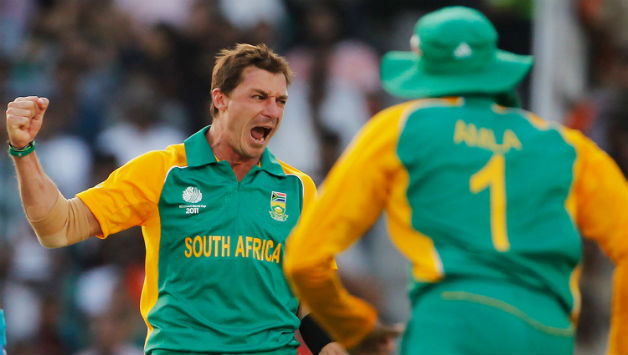 Dale Steyn's (L) 5 for 50 in 2011 remain the best bowling figures (India.com)
On the other hand, Steyn's 5 for 50 at Nagpur remains the best bowling effort in each of the three matches, whereas Harbhajan Singh's 3 for 53 in the same game comes a close second.
Crossing all boundaries!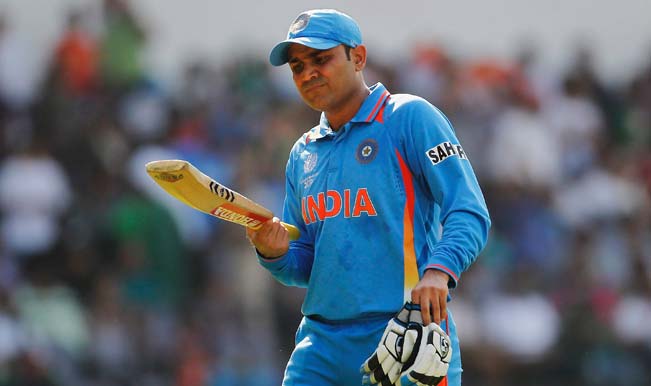 Virender Sehwag has the most number of fours with 12 in a single game in 2011 (India.com)
When it comes to the number of boundaries scored, Virender Sehwag heads the list with 12, during his scintillating 73 at Nagpur, whereas Ganguly is second best with 11 in 1999.
Maximum hit!
Interestingly all three games have not seen the ball sailing over the ropes for quite long, as Tendulkar with three sixes is the leader when it comes to putting it into the crowd!
The best and the worst!
Tendulkar once again leads the list, this time in terms of bowling economy with a rate of 3.33 (0 for 20 in 6 overs in 1992) whereas South Africa's JP Duminy has the worst with 9.66 (0 for 29 in 3 overs in 2011).
Rain of 50s!
Amazingly a total of 11 half-centuries have been conjured up in all three games, with each one of them having at least one. Here is the chronological list of half-centuries from the three games.
1992 –   Mohammad Azharuddin (IND) – 79, Andrew Hudson (SA) – 53, Peter Kirsten (SA) – 84
1999 –   Sourav Ganguly (IND) – 97, Rahul Dravid (IND) – 54, Jacques Kallis (SA) – 96
2011 –  Virender Sehwag (IND) – 73, Gautam Gambhir (IND) -69, Hashim Amla (SA) -61, Jacques Kallis (SA) – 69, AB De Villiers (SA) – 52
Stay tuned for more stats and trivia on India versus South Africa on eve of the big clash!
3011 Total Views
1 Views Today