Singh is Bling trailer : Starring Akshay Kumar, Amy Jackson, Lara Dutta & Kay Kay Menon.
Singh is Bling marks the return of all things Punjabi. There's Akshay Kumar in a turban, and he leaves no opportunity to break into a dance. There's an ensemble cast of turbaned men of different shapes and sizes, there's the signature bhangra background score, and the decibel levels are a mostly higher than usual Hindi films.
Oh, wait, and there's a lioness. Yes, a scene from the trailer reveals Kumar walking up a slop with a lioness on a leash. We're quite surprised he was willing to take his love for animals to the next level, and we hope the dog from It's Entertainment isn't feeling left out.
The trailer of Singh is Bling looks like a series of jokes patched together, and also gives you a massive Singh is King hangover.
The film takes the audience around pockets of Punjab, introducing us to several characters, including Akshay's family and his love interest, Amy Jackson, who has a blink-and-miss cameo (but in a bikini, no less) in the trailer.
We aren't told much about the story in the three minute long trailer. This is Prabhudeva's first original directorial venture that isn't a remake of a previous south Indian film. Singh is Bling releases on 2 October.
Watch the trailer here: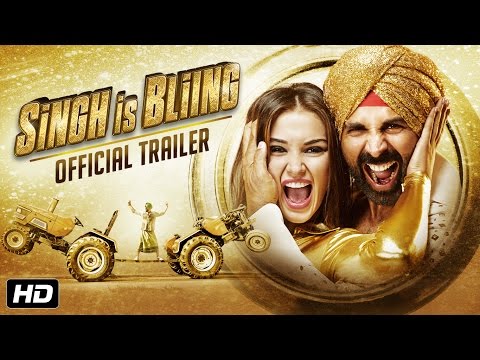 Share with your friends to unlock the video
2489 Total Views
3 Views Today